Preds celebrate home opener with fanfare, banner ceremony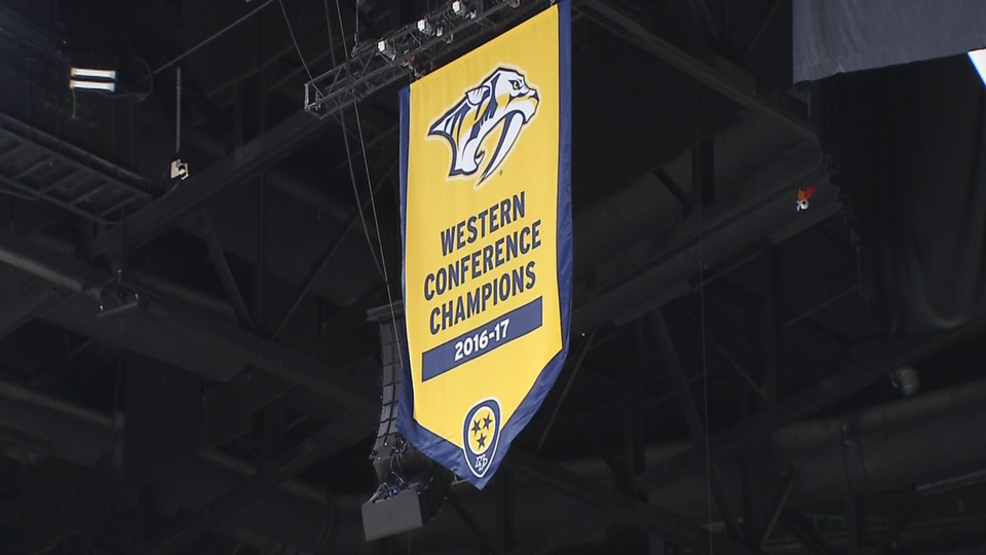 SMASHVILLE, Tenn. —
The Nashville Predators painted Bridgestone Arena for their first game on home ice in the 2017-2018 season.
The Preds beat the Philadelphia Flyers for their first home game after losing their first two away games of the season. Thanks to a late score by Filip Forsberg, the Preds won 6-5.
The team kicked off the celebrations for both the home opener and last season's Stanley Cup run with a party on the plaza. Preds players then got the celebrity treatment on the GOLD walk outside Bridgestone and later greeted fans at Tootsie's.
Celebrating Preds history
In front of a sold out crowd, the Preds raised the Western Conference Championship banner for all of Smashville to see. Despite the loss of the Stanley Cup to the Pittsburgh Penguins, the Preds wrapped up their best season on record with a Western Conference Champsionship title.
Fox 17 Sports Director Paul Jones re-enacted the banner raising for any fans who want to relive the magic.
Changes this season
The new season has already begun, and fans will notice some big changes this year.

New uniforms: Addais is making the informs for the NHL. The new Preds jerseys include music theme with piano keys, guitar strings and a guitar pick.
No more Mike Fisher: After a 17 year career in the NHL, fan favorite Mike Fisher has retired. Roman Jossi takes over as the new captain. In his first news conference since announcing his retirement, Fisher said he's had fun being at home with his family.
New opponent: The Las Vegas Golden Knights are the NHLs newest addition. They will come to Nashville at least two times this season. Their first game in Smashville is December 8.

Unmute