Tennessee, Kentucky crews help hurricane victims in Puerto Rico, U.S. Virgin Islands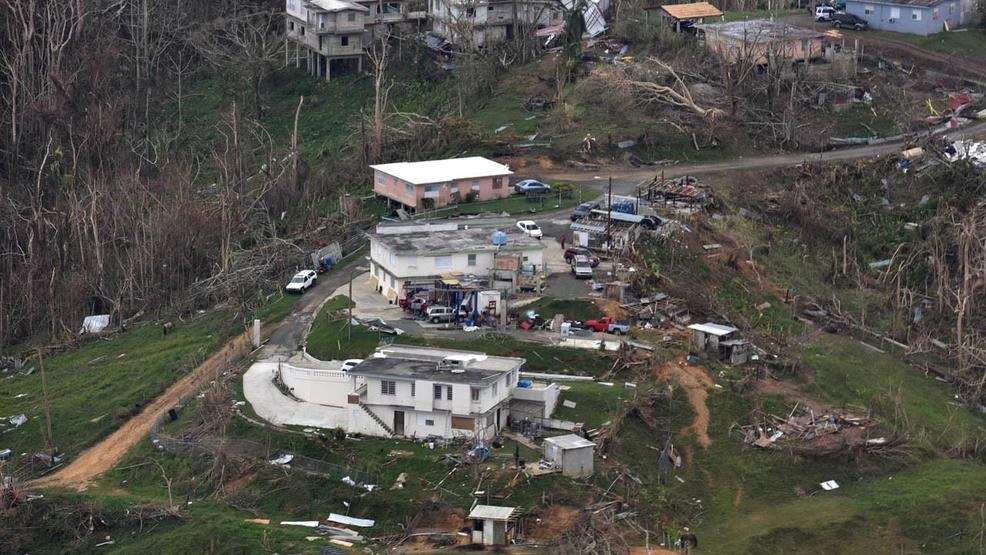 NASHVILLE, Tenn. —
Groups from Tennessee and Kentucky are bringing aid to the Virgin Islands and Puerto Rico this weekend as the humanitarian crisis grows following the devastation from recent hurricanes.
Hurricane Maria devastated Puerto Rico after it struck with Category 4 force, killing at least 16 people and leaving millions of people without power and water. Those conditions combined with limited transportation have cut off many remote communities from accessing the medical facilities and treatment they need.
Hurricane Irma killed at least 10 people as the dangerous Category 5 storm marched across the Caribbean towards Florida. Many on the U.S. Virgin Islands are still without power three weeks later.
The United States is working to mobilize public health resources over the long-term to help Puerto Rico and the U.S. Virgin Islands respond to an unprecedented public health crisis, Surgeon General Jerome Adams said on Friday.

As many as 400 people have been transported from the islands to receive medical treatment elsewhere, and applied public health teams have been deployed to meet immediate needs. According to the Department of Defense, as much as 44 percent of Puerto Rico's population was without access to drinking water as of Tuesday.
TN, KY help to Puerto Rico
The 101st Airborne Division sent crews from Ft. Campbell, Ky., to assist with federal aid efforts. Six HH-60 medevac Blackhawk helicopters transported three disaster medical assistance teams from Fernando Luis Ribas Dominicci Airport in San Juan to hospitals in Arecibo, Mayagüez and Ponce.
Those teams are a federalized workforce of doctors, nurses, paramedics, emergency management technicians, safety, and others who provide medical care to those impacted by natural disasters or other incidents in the United States, according to a spokesperson.
On Wednesday, more than 70 personnel and eight medevac Blackhawk helicopters left for the island. After landing in Puerto Rico, the soldiers conducted their first relief mission on Friday.
The American Red Cross said it sent nine volunteers from Tennessee to Puerto Rico. Those volunteers are on the ground to assist with recovery efforts.
According to a spokesperson from the American Red Cross, the organization brought a large quantity of supplies to people stranded on the island including:
20,000 comfort kits
6,000 blankets
5,000 cleanup kits
8,000 tarps
thousands of flashlights, batteries, dust masks, and hand sanitizer
generators, laptops, satellite phones and radios to help volunteers communicate and coordinate response efforts

The Red Cross said teams are also assessing what communities need, and providing health and mental health services.
TN help to the U.S. Virgin Islands
The Tennessee Army National Military Police is sending 20 personnel from the 117th Battalion and 120 personnel from Cleveland and Oneida's 252nd MP Company to the U.S. Virgin Islands. As of Friday night, the National Guard was unsure of the exact time of departure from the Smyrna airport but said the crews will deploy this weekend.
Country music stars are planning a benefit concert in Nashville on Nov. 12 to raise money for short and long-term recovery efforts in in Texas, Florida, Puerto Rico and the Caribbean islands; all damaged by recent hurricanes. Performing artists include Jason Aldean, Dierks Bentley, Garth Brooks, Sam Hunt, Lady Antebellum, Little Big Town, Martina McBride, Reba McEntire, Chris Stapleton, George Strait and Carrie Underwood.
Unmute