What's more kissable this spring break? [Infographic]
Guys, don't let stubble come between you and the finish line this spring break. Gillette recently conducted a 16-city live social experiment to determine what kind of kiss women prefer – with or without stubble. The results are in, and 85 percent of women across the country prefer to kiss a guy who's smooth shaven. Furthermore, two out of three women said guys will have better luck with them if they are smooth shaven. Therefore, to help guys achieve the look most appealing to the ladies this spring break, Gillette's K.I.S.S. (Keep It Smooth Shaven) tent is visiting six of the top destinations in the country (South Padre Island, Miami, Lake Havasu City, Daytona Beach, Las Vegas and Panama City Beach) this March. Guys will be able to get kissably smooth with the Fusion ProGlide SilverTouch, Gillette's best solution for guys with sensitive skin, as well as walk away with multiple products from its sensitive product line – all to help them continue to keep it smooth shaven throughout spring break and beyond. For more information, visit www.KeepItSmoothShaven.com.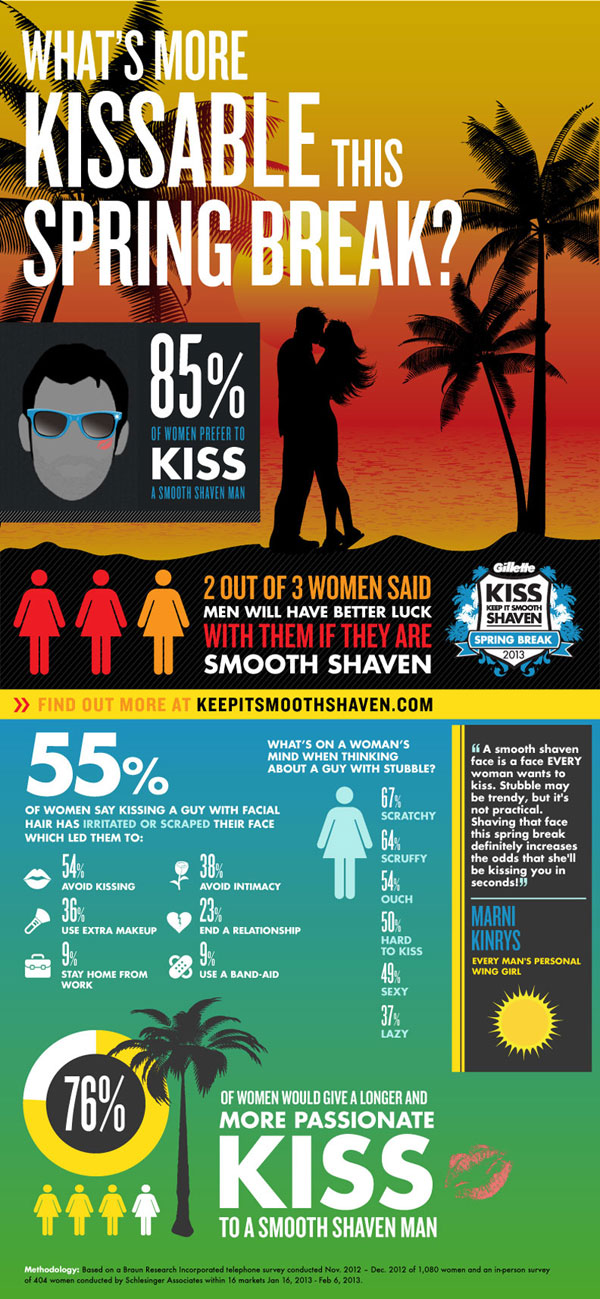 TONIGHT ON FOX 17
5:00PM The Simpsons
5:30PM King of the Hill
6:00PM Two and a Half Men
6:30PM Two and a Half Men
7:00PM Bones
8:00PM Brian Games: Blow Your Mind!
9:00PM FOX17 News at 9:00
---
IE6 Float Fix